Understanding the role of partners
Making a lasting impact through a planned gift
Did you know that leaving money to charity in your Will is a highly effective way to reduce taxes on your estate? Through our partnership with RBC Wealth Management, Estate & Trust Services, we've developed helpful online resources for Canadians who wish to make a legacy gift to the Alzheimer Society of Canada. Visit alzheimer.ca/GiftInYourWill to learn more and to read inspiring stories from legacy donors on why they give.

Why I give:
Linda Janes
"This disease has taken the lives of so many of my family members. At each funeral, I've requested donations to Alzheimer's research in lieu of flowers.
I also recommend a planned gift to everyone. I am 77 years old, and I have hope that I'll see treatments improve in my lifetime. And I feel good knowing that my money will make an impact long after I'm gone as well.
I don't have children, so a Will gift was very meaningful to me. Even if I had children to think of, I would still make sure a portion of my estate went to my favourite charity. The Alzheimer Society is doing their very best to advance research into this disease. They're doing better and better all the time, and we all need to be a part of it."
Linda Janes has generously included the Alzheimer Society in her Will.
"I walk because my beloved wife, Agatha, had dementia. She was a beautiful woman who always strived to create awareness of the disease in the community and to show people, in her words, that 'I'm still me.' Walking for the Alzheimer Society was her contribution to raise the profile of the work that they do, as well as raise funds to support research so that someday a cure can be found."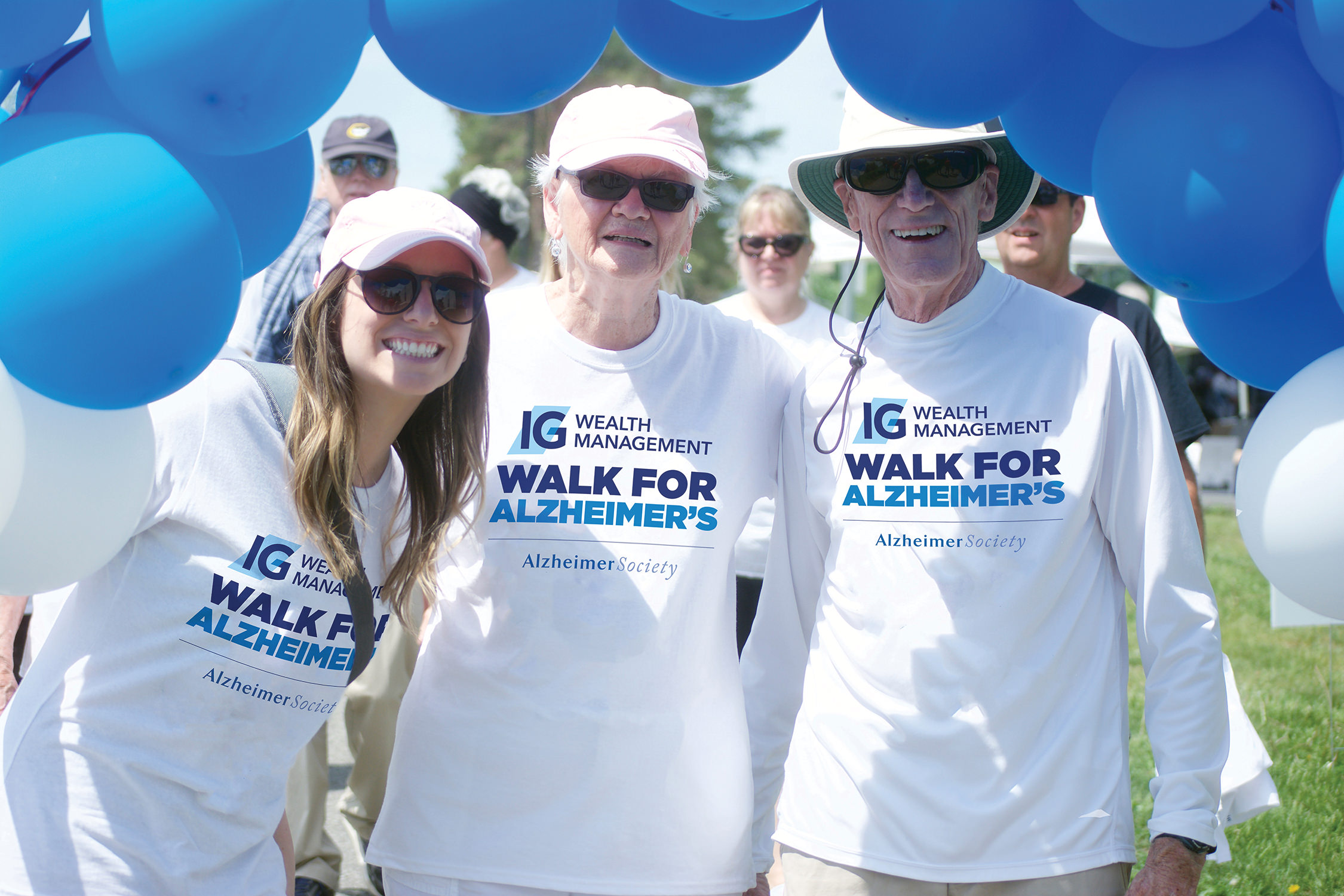 IG Wealth Management Walk for Alzheimer's
IG Wealth Management is the generous national partner of Canada's biggest fundraising event for Alzheimer's disease and other dementias, with IG Wealth Management employees across the country stepping up in a range of ways to understand, raise funds and rally around Canadians living with dementia. The 2018 IG Wealth Management Walk for Alzheimer's attracted close to 30,000 participants in more than 300 communities across Canada. Their efforts raised a record $5 million to fund the increasing demand for local Alzheimer Society programs that make life better for those affected by dementia.
Learn more about the IG Wealth Management Walk for Alzheimer's in your community, visit walkforalzheimers.ca.