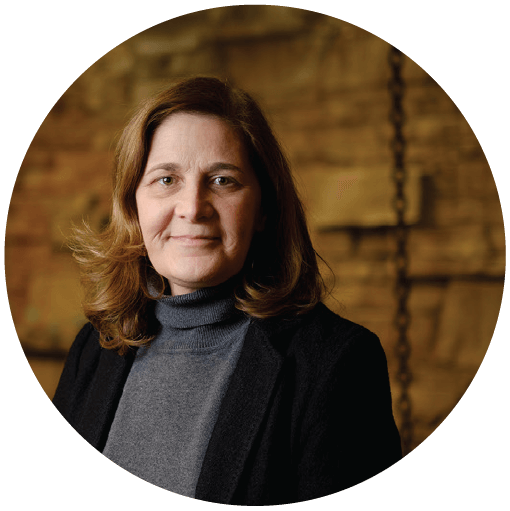 We must first seek to understand
My mother is living with late-stage vascular dementia.
As one of her caregivers, I am well-acquainted with the services the Alzheimer Society can provide to those living with dementia. I am also painfully aware of the current limitations of our country's supports and resources when it comes to meeting the needs of this rapidly growing community.
I also understand the impact of stigma. Stigma is what caused my parents to wait a long time before telling our family about my mother's dementia diagnosis. And as we learned this year in our research, they were not alone. We learned that 50 per cent of Canadians would not want others to know if they had Alzheimer's disease. We learned that one in five Canadians admit that if they thought they had dementia they would avoid seeking help for as long as possible, perhaps to avoid embarrassment and stigma.
These results confirm our beliefs that stigma is one of the biggest barriers for people with dementia to live fully with dignity and respect. The findings underscore the work we must still do to end stigma once and for all. There is no shame in having dementia. We can't let negative perceptions stand in the way of people with dementia seeking help and support. Life without discrimination is a right for anyone affected by this disease.
Our three-year awareness campaign, "Yes. I live with dementia. Let me help you understand," tackles the issue of stigma head-on through the stories of Canadians who are living with Alzheimer's disease and other dementias. We are grateful to our ambassadors for their candour and bravery in sharing their experiences to help us all understand.
Alzheimer's disease and other dementias are gaining national profile in other ways, too. As the development of the national dementia strategy moves forward, we are collaborating with like-minded partners like never before. The leading-edge research you are helping to support through the Alzheimer Society Research Program is edging us closer every day to finding more effective treatments and the cure for Alzheimer's disease, as well as new and innovative ways of improving the care of and quality of life of people with dementia. More Canadians are raising awareness and money through our national Walk for Alzheimer's each year. And we're expanding community programs like Mind in Motion®, with multiple benefits for participants with dementia and for those who interact with and care for them.
It is essential that we continue to build on this momentum. As the number of Canadians living with Alzheimer's disease and other dementias grows exponentially, our support of dementia research needs to grow even faster. Many researchers are optimistic that we are close to breakthroughs in finding the answers we need to fight and cure this disease. Now more than ever before is the time for us to focus and ensure that they are well-supported
Ensuring that support means building more dementia-inclusive communities. And that begins with understanding. I invite you to visit ilivewithdementia.ca to learn more about the experiences of your fellow Canadians. Let's work together to increase everyone's understanding of dementia.
Pauline Tardif,
CEO Alzheimer Society of Canada